Reunited around the shaping theme, come and meet Chris Fusaro, Clara Jorisch, Mie Kim and Verre D'Onge – 4 designers from Montréal presented in the SOUK HABITAT space.
In one way or another, all designers employ "façonnage". For Verre d'Onge (glass blowing) and Mie Kim (pottery), organic forms are created through rotation around a central axis, using air, water, fire and the artisan's hands to bestow a desired shape. For Clara Jorisch and Chris Fusaro, the process is different but the results are comparable. Flat, linear and formless materials like wood, glass, steel, fabric, plaster, resin, sand and clay are used to create objects that are formally removed from their original material format to create organic shapes and objects, where the material, influenced by process, becomes second to form.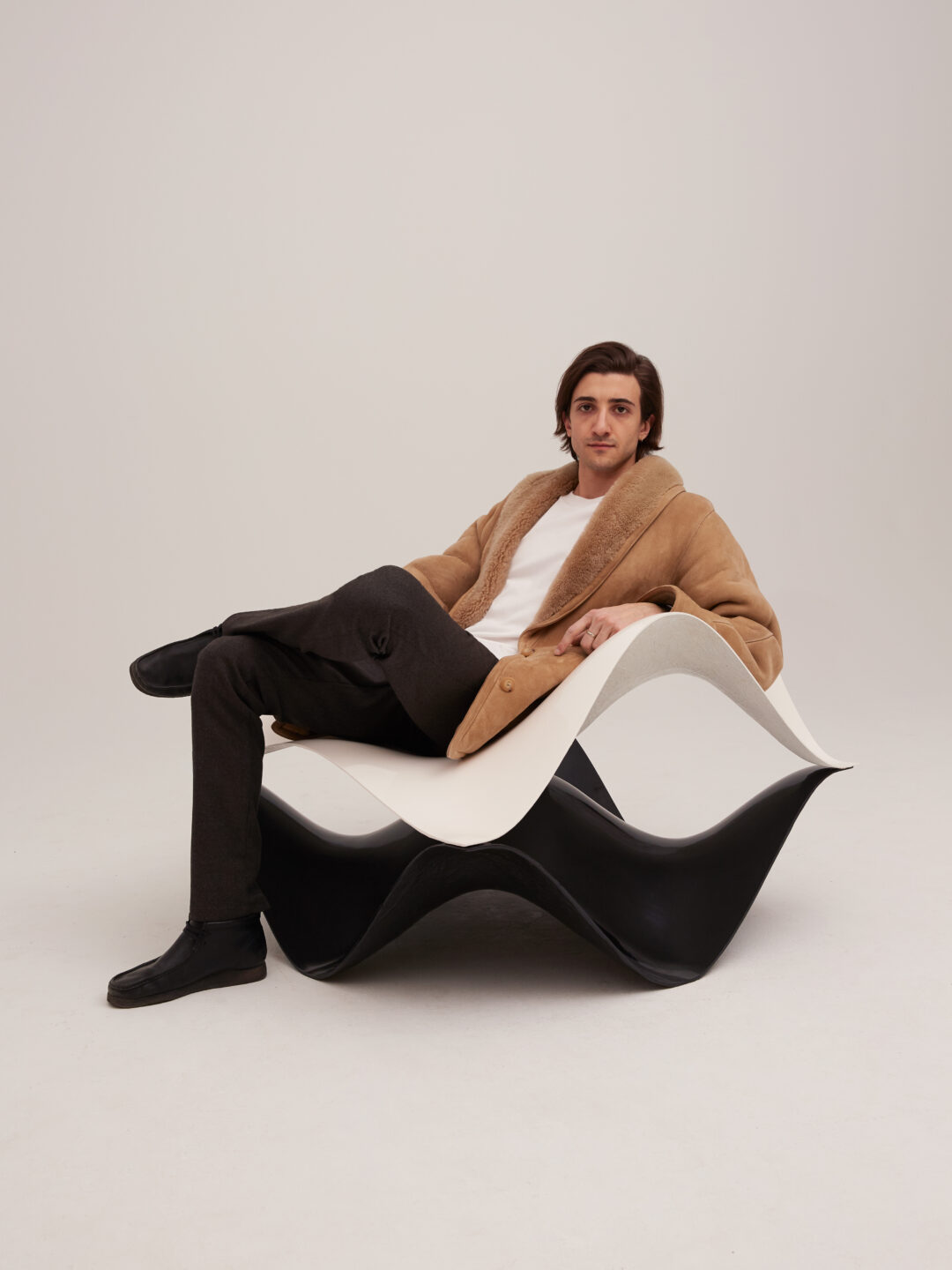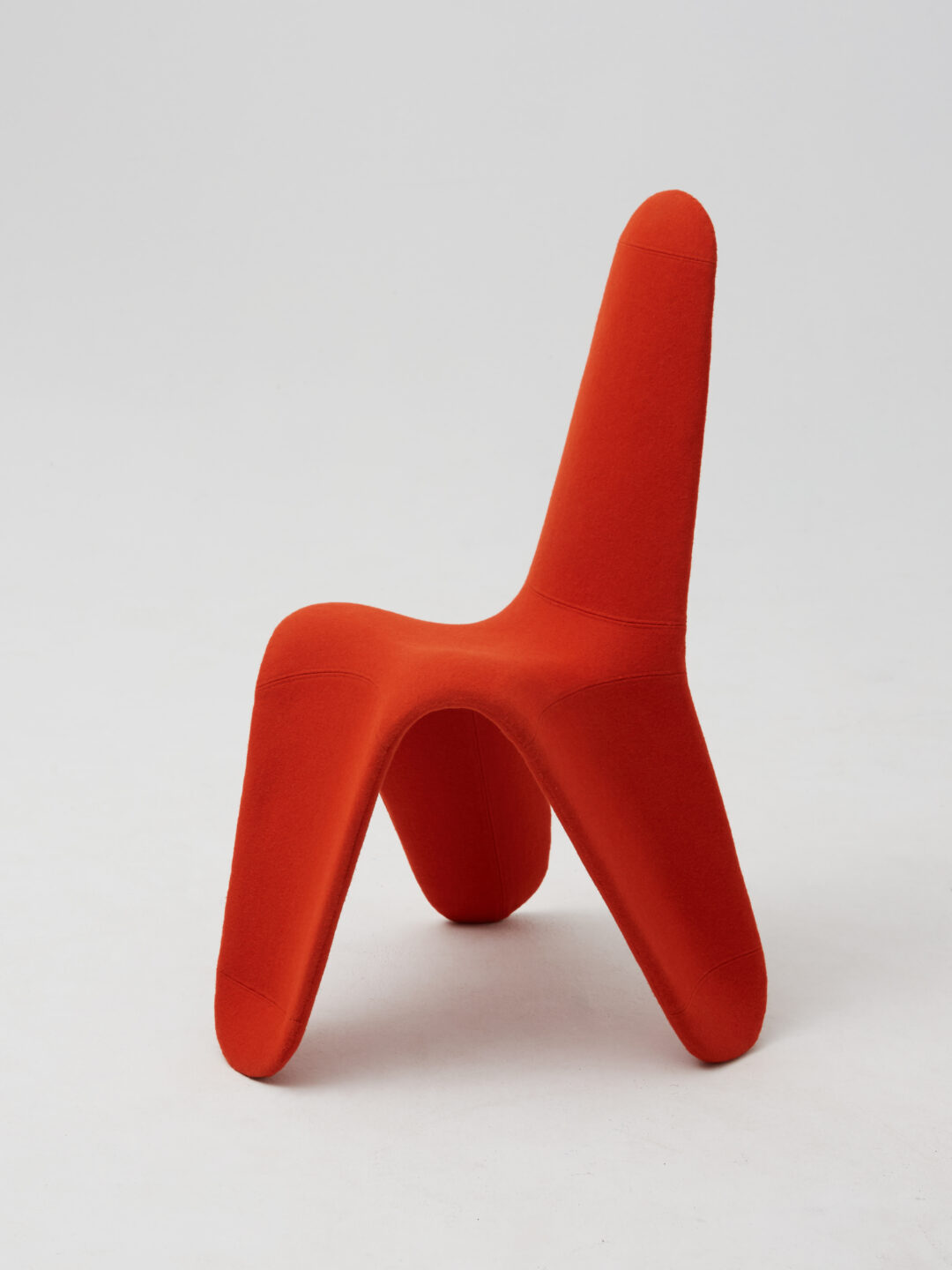 CHRIS FUSARO
Chris Fusaro is a Canadian industrial designer. He studied product design before earning a bachelor's degree in sculpture at Concordia University. After working for artists like Jon Rafman and Gaetano Pesce, he started his own practice in 2019. He lives and works in Montreal.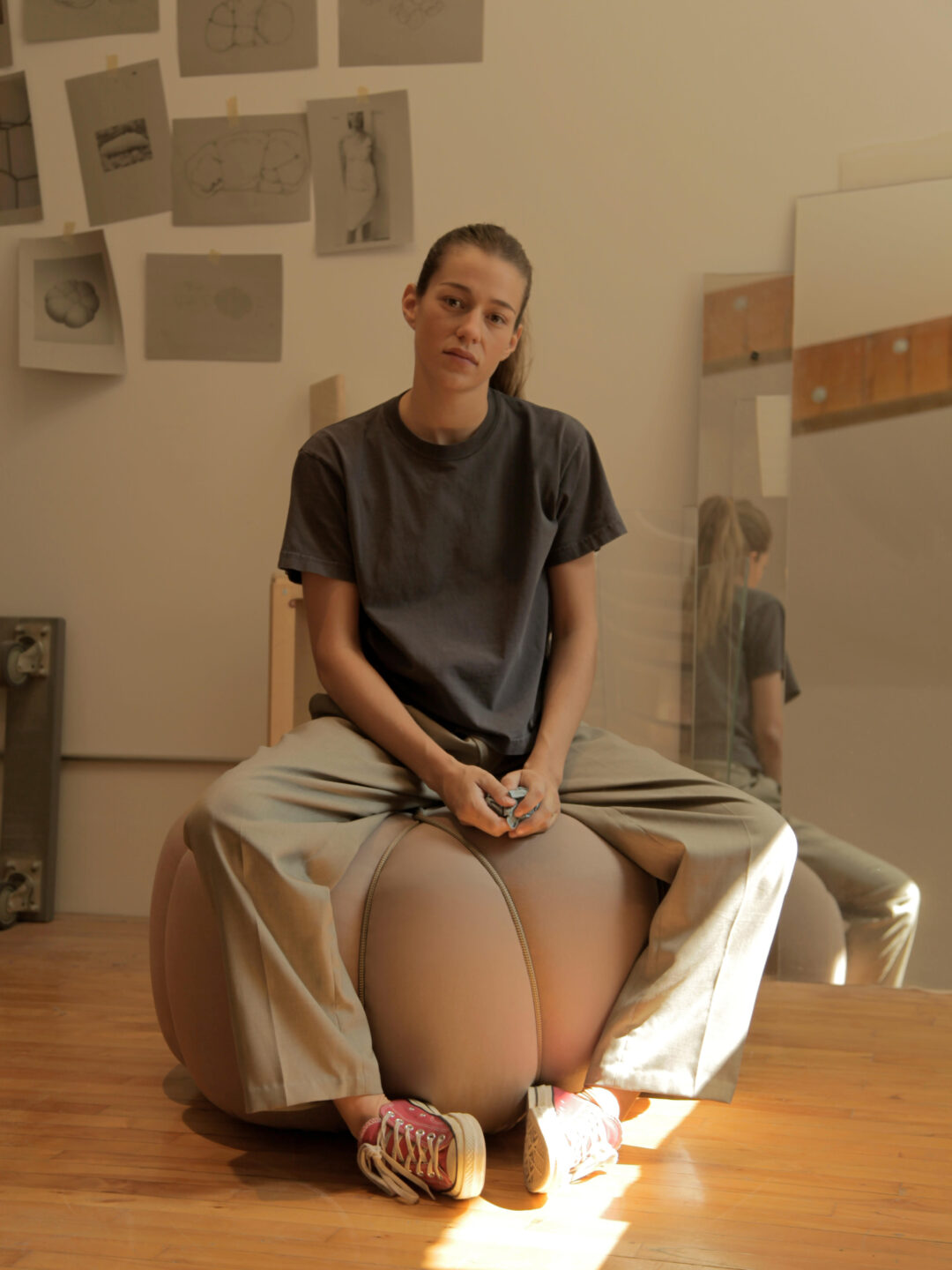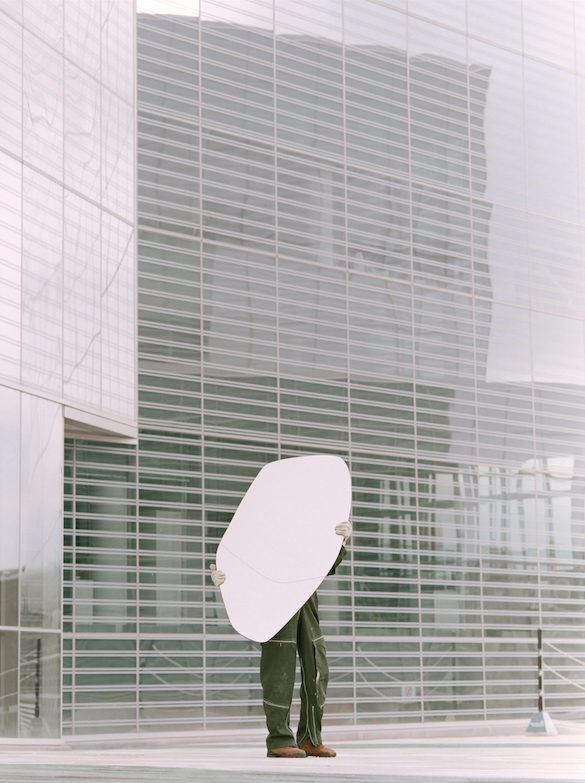 CLARA JORISCH
Clara Jorisch is a young designer from Montréal that mixes design, art and craftsmanship to create unique pieces and limited object series. Coming from a visual art and graphic design background, she affectionates the sculptural object that puts function in second place. She launched her studio in 2018 with her first mirrors collection. This year, her offer gets wider with the addition of loose sculptures called POUFS, a form of modular handmade made to interact with.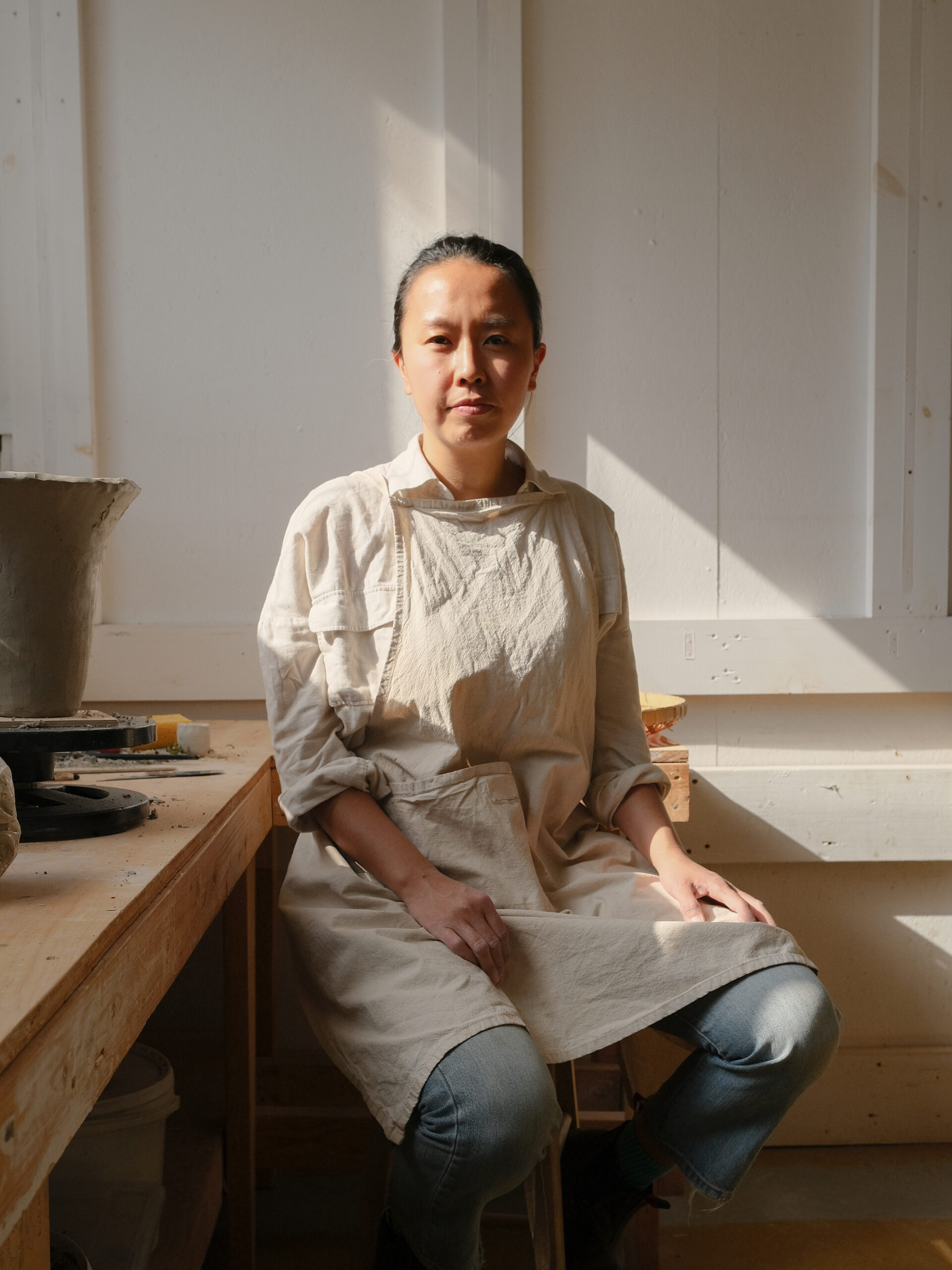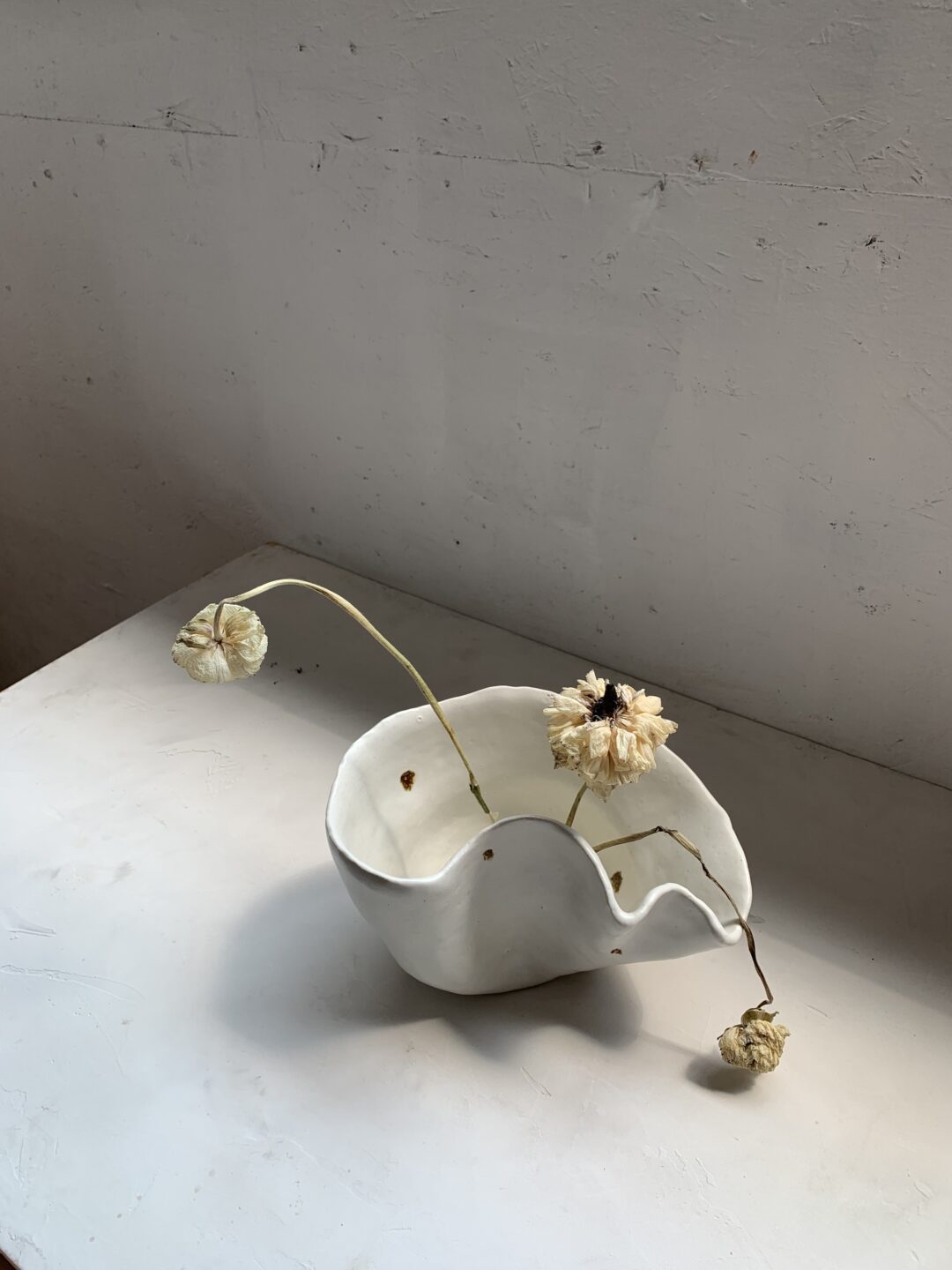 MIE KIM
Mie Kim is a ceramic artist from Seoul. She creates sculptural and functional works that invite repose and stillness. Her body of work reflects a spontaneous dialogue with her natural surroundings— wood ash, stray earth and flecks of stone are often embedded in her clay and glazes.
Mie's work can be found in the UK, US, S. Korea, Japan and Canada. She currently lives and works in Montréal.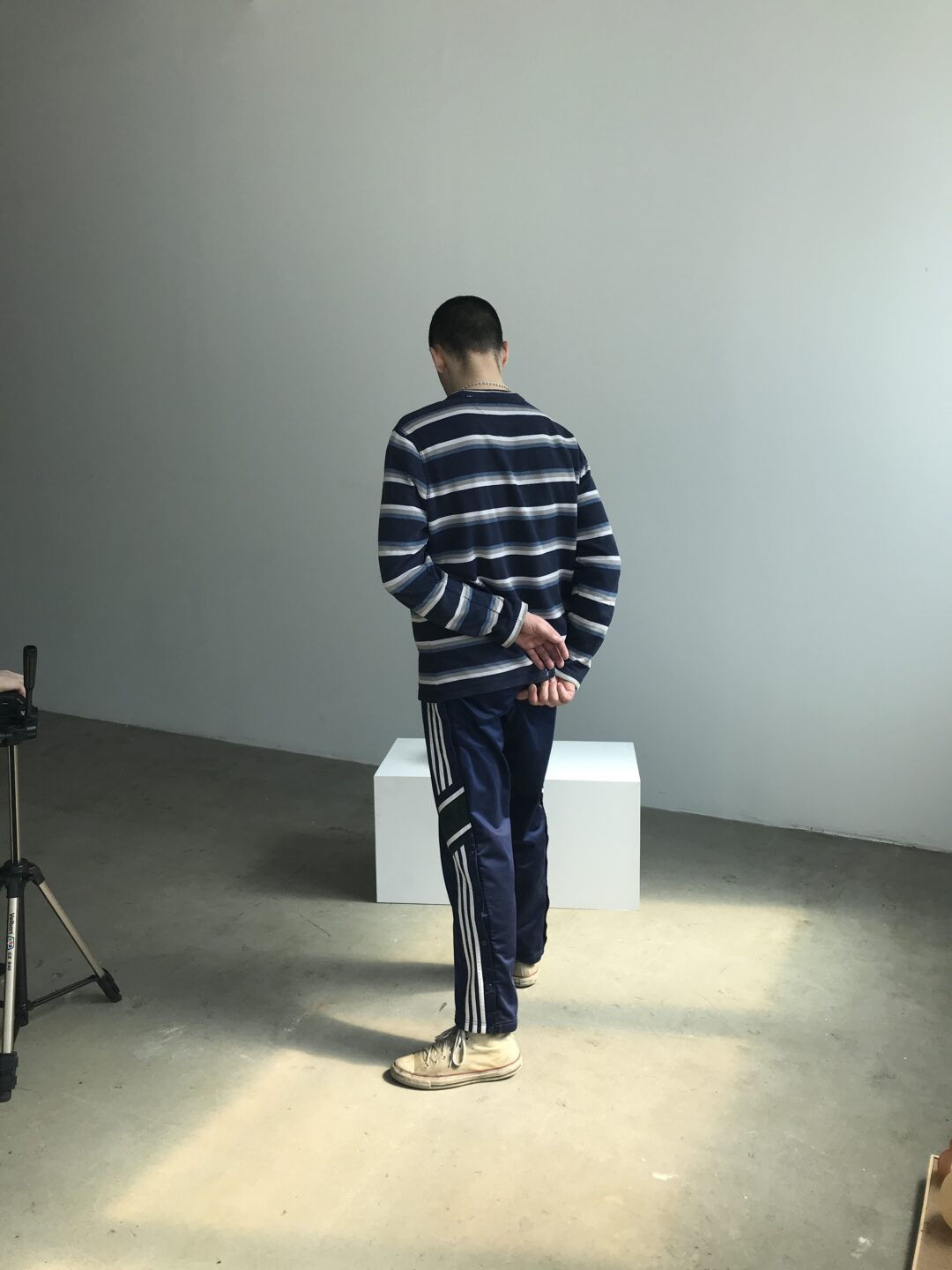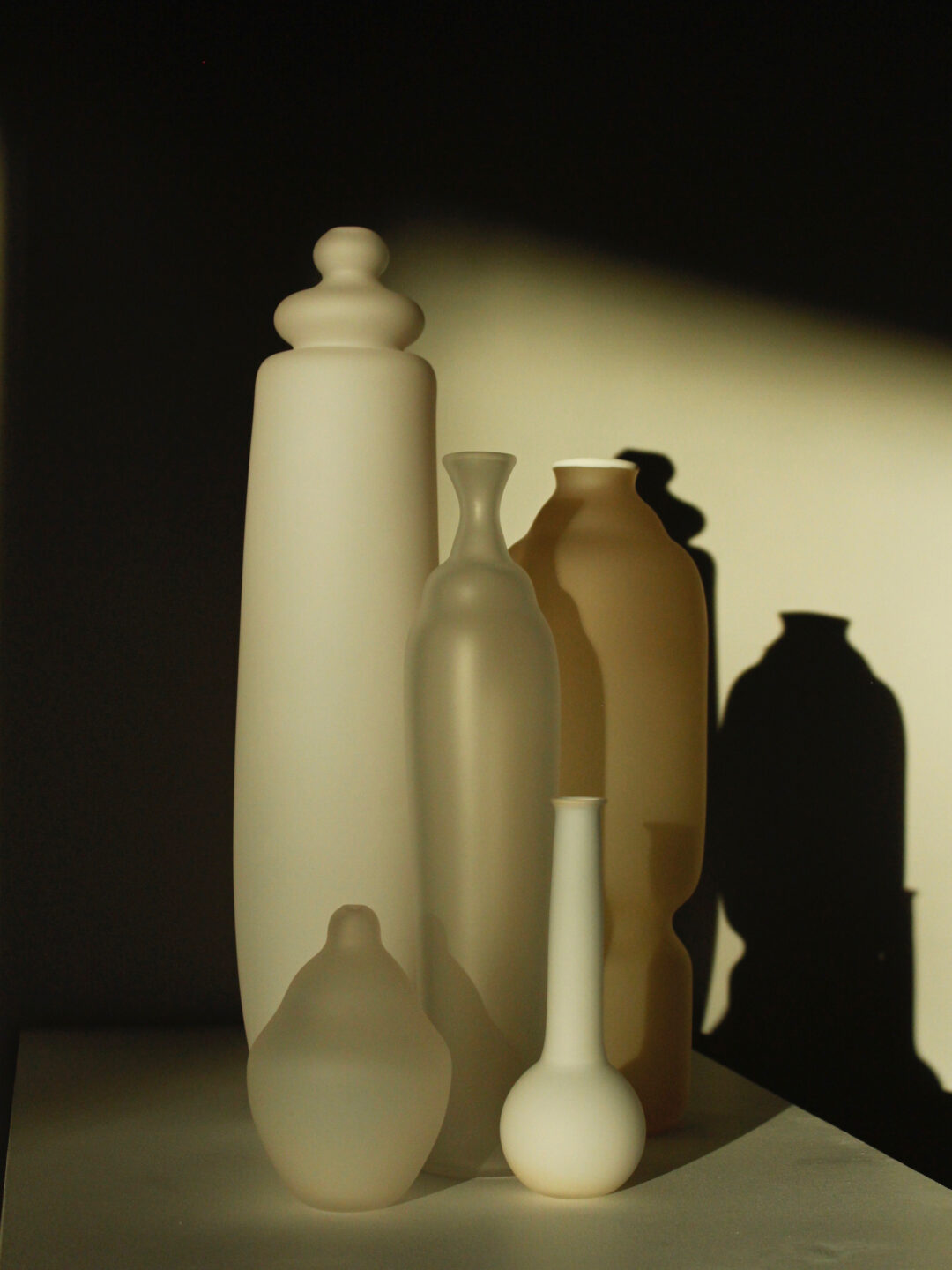 VERRE D'ONGE
Verre d'Onge pieces are handblown in so-called Quebec by Jeremie St-Onge. His practice, whilst respecting the traditions learned from masters, allows for a more instinctive creative approach. When the artist is also the craftman, there is space for spontaneity and nuances. Every piece has an unforeseen aspect that distinguishes ordinary from singular. This is not a production, but a great collection. The design is in the arrangement, the ensemble defines it.
PROGRAMMING
THURSDAY, OCTOBER 28: 11 am to 7 pm
FRIDAY, OCTOBER 29: 11 am to 7 pm
5:30 pm to 18:30 pm
Round table. with Chris Fusaro, Clara Jorisch, Mie Kim and Verre D'Onge about the art of shaping. For Verre d'Onge (glass blowing) and Mie Kim (pottery), organic forms are created through rotation around a central axis, using air, water, fire and the artisan's hands to bestow a desired shape. For Clara Jorisch and Chris Fusaro, the process is different but the results are comparable. Flat, linear and formless materials like wood, glass, steel, fabric, plaster, resin and clay are used to create objects that are formally removed from their original material format to create organic shapes and objects, where the material, influenced by process, becomes second to form. Come hear our panelist exchange about how the material, influenced by process, becomes second to form.
Designers: Chris Fusaro – Clara Jorisch – Mie Kim – Jérémie St-Onge (Verre d'Onge)

Modératrice : Sophie Tarnowska

Follow this link to watch the round table
SATURDAY, OCTOBER 30: 11 am to 7 pm