SOUK would like to thank Montréal Centre-Ville for the Favourite Staff pick Award given to Azamit to salute innovative initiatives such as SOUK HABITAT at PVM.
Unveiled in December 2020, SOUK HABITAT at PVM is the very definition of triumph over adversity. From the heights of downtown, its 9,300-square-foot space has become a backdrop for presenting local designers in their best light. Constructed in partnership with Ivanhoé Cambridge, which handled the magnificent revitalization of Place Ville Marie, this space on the 20th floor is a widely regarded favourite!
Azamit: "I would like to thank Ivanhoé Cambridge for believing in us and helping to develop this unusual project in the midst of the pandemic."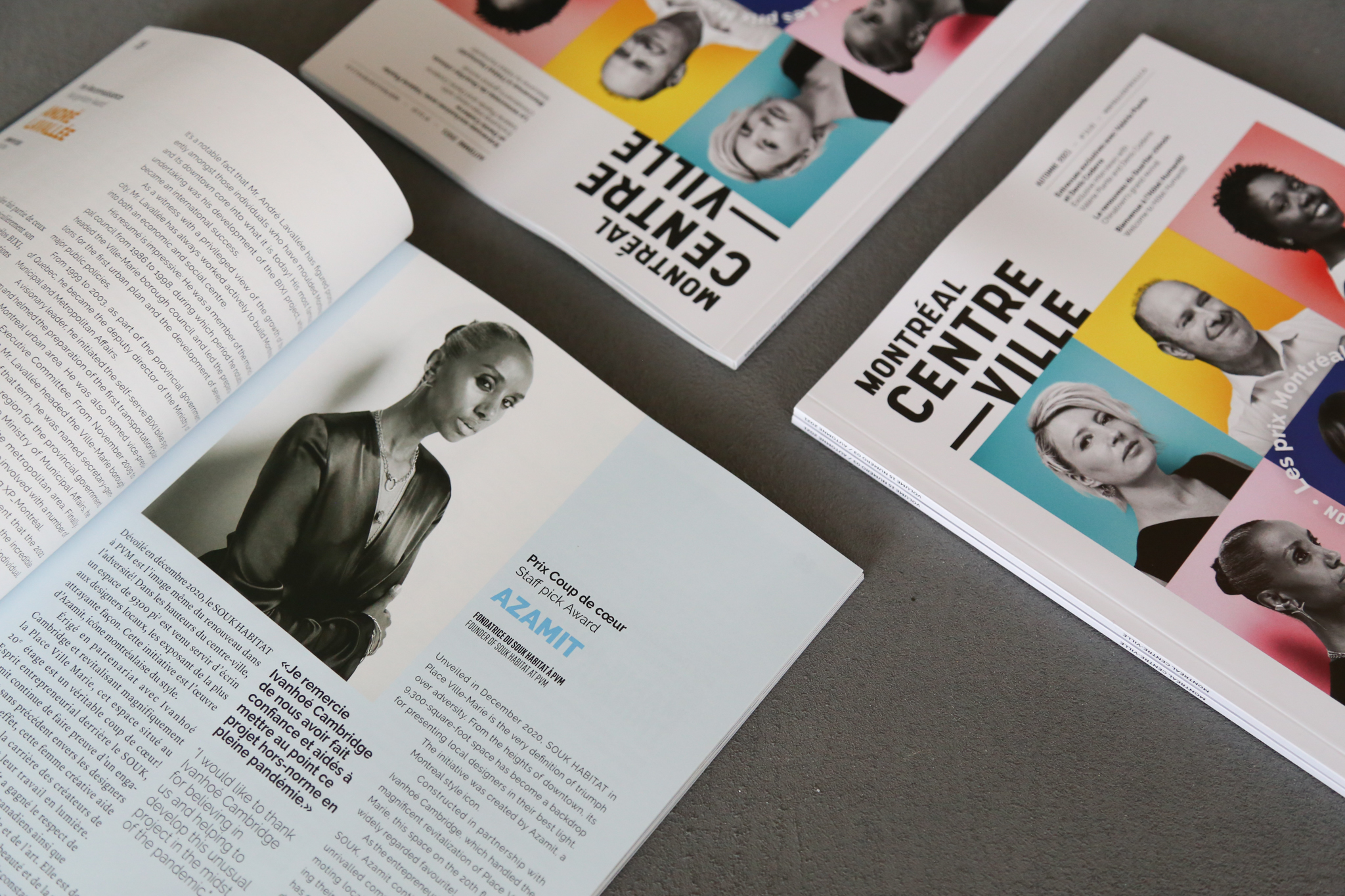 Since 2010, the Montréal centre-ville awards pay homage to individuals, organizations, and commercial activities that contribute to making Montreal—and particularly its downtown core—a vibrant place to live and visit. Montréal centre-ville is a non-profit organization dedicated to making Montreal's downtown core a vibrant, clean, safe, and an internationally renowned place to shop, work, and live.