In chorus is an event that gathers three designers: Stéphanie Goyer-Morin, Mireille St-Pierre and Noémie Vaillancourt. It's an occasion to share about visual arts, fashion design and artistic craft. Come experience a series of activities around artistic collaborations, inspiration, friendship and random encounters.
Come and meet Stéphanie Goyer-Morin (Goye), Mireille St-Pierre and Noémie Vaillancourt (Noémiah) at SOUK HABITAT at PVM.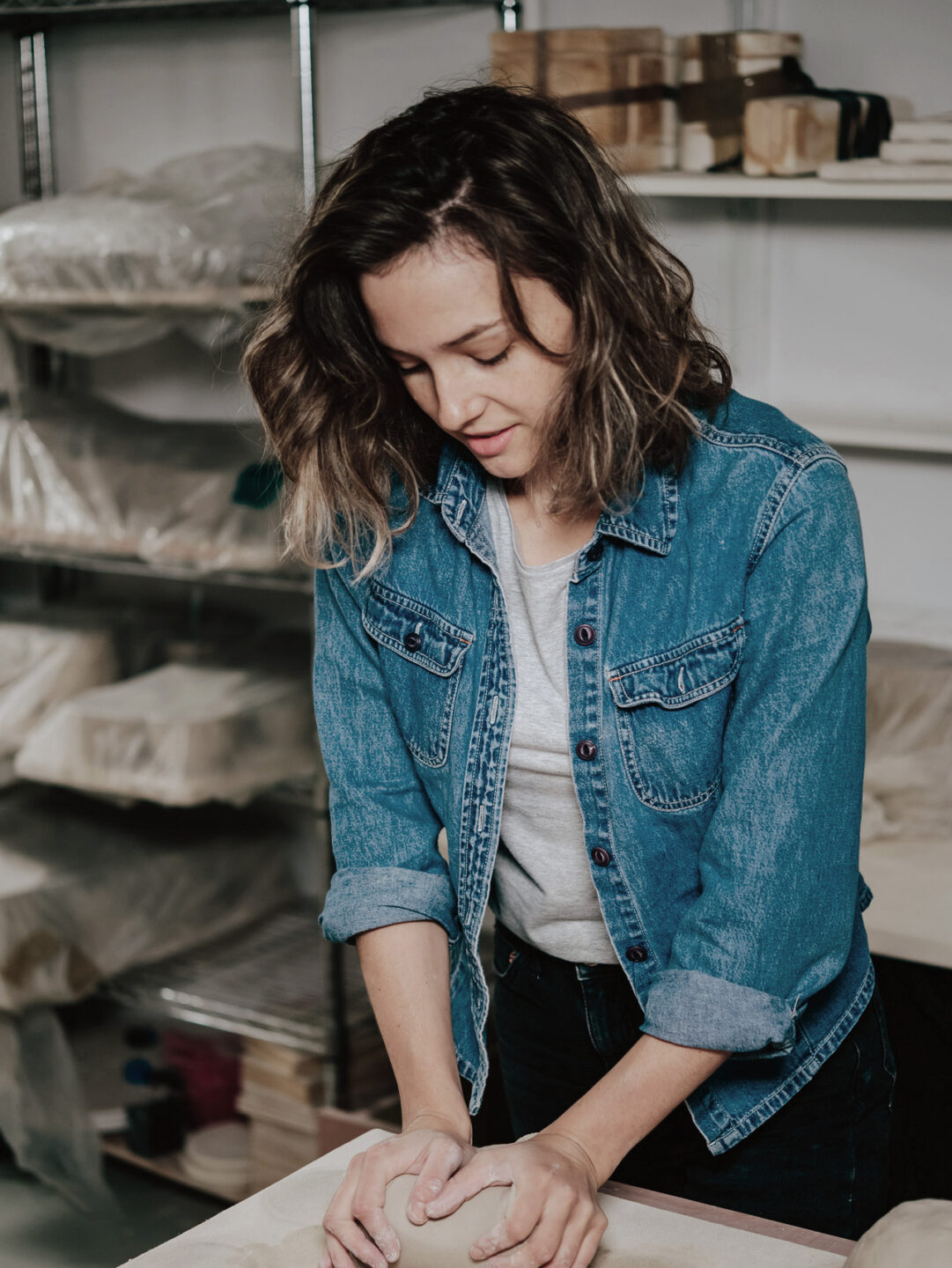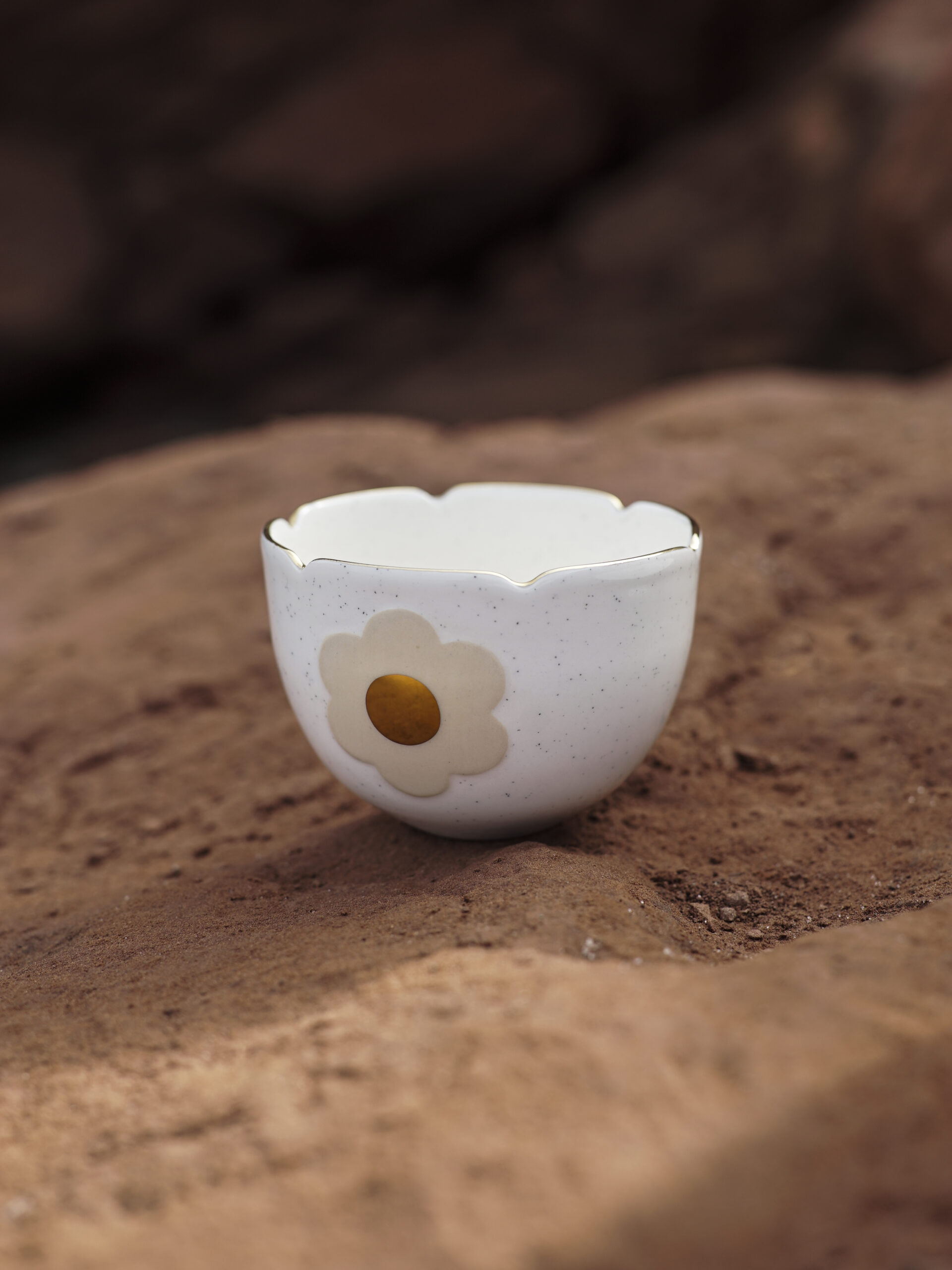 GOYE
Stéphanie Goyer-Morin is a Montreal-based ceramic artist. After her bachelor's degree in visual and media arts from UQAM, where she was first introduced to ceramics, she completed in 2014 a professional training program at Centre de Céramique Bonsecours. She enjoys breaking down the dichotomy between sculptural and functional. Her work is both playful and spontaneous, constructing fantastic and absurd narratives.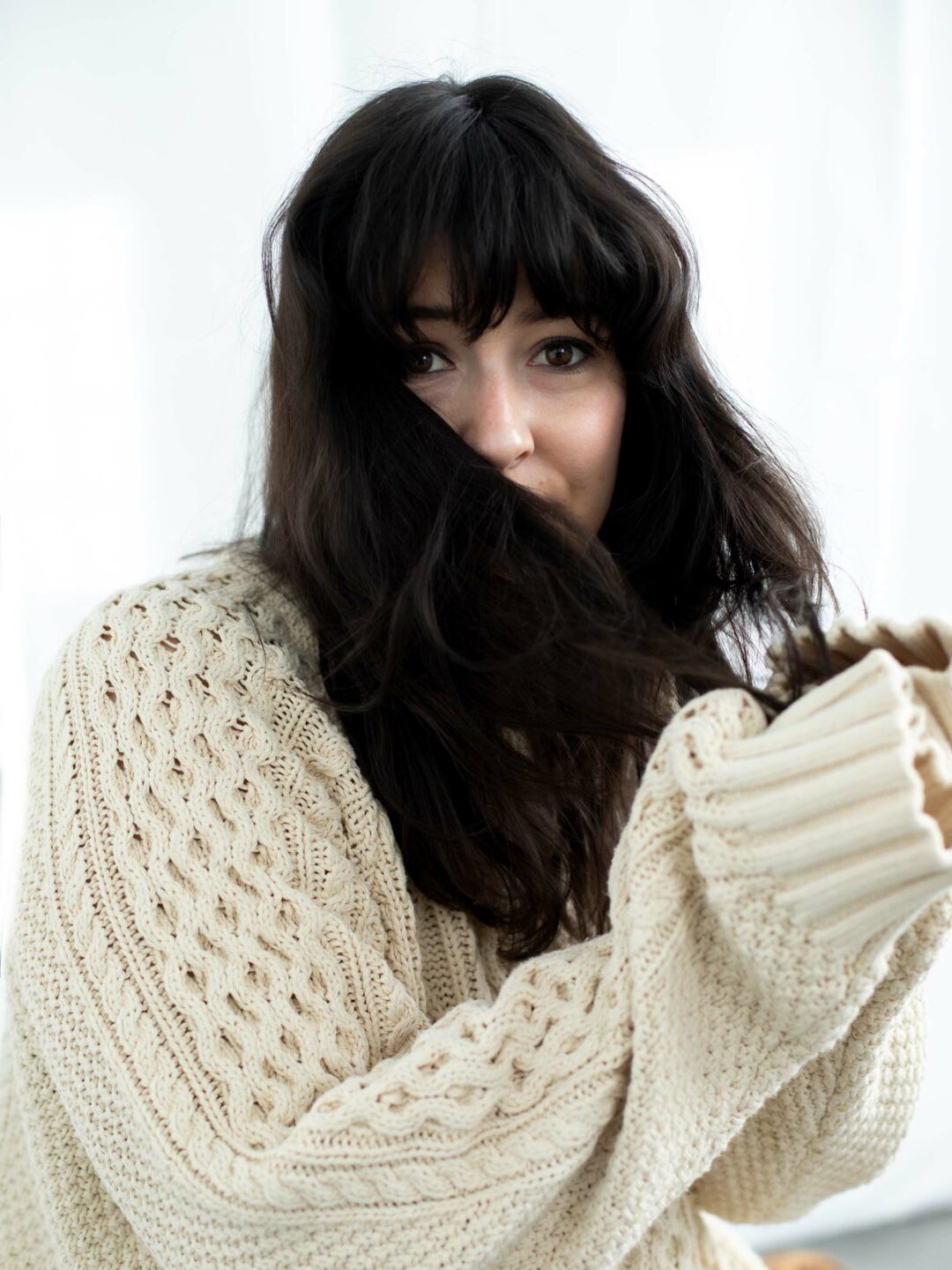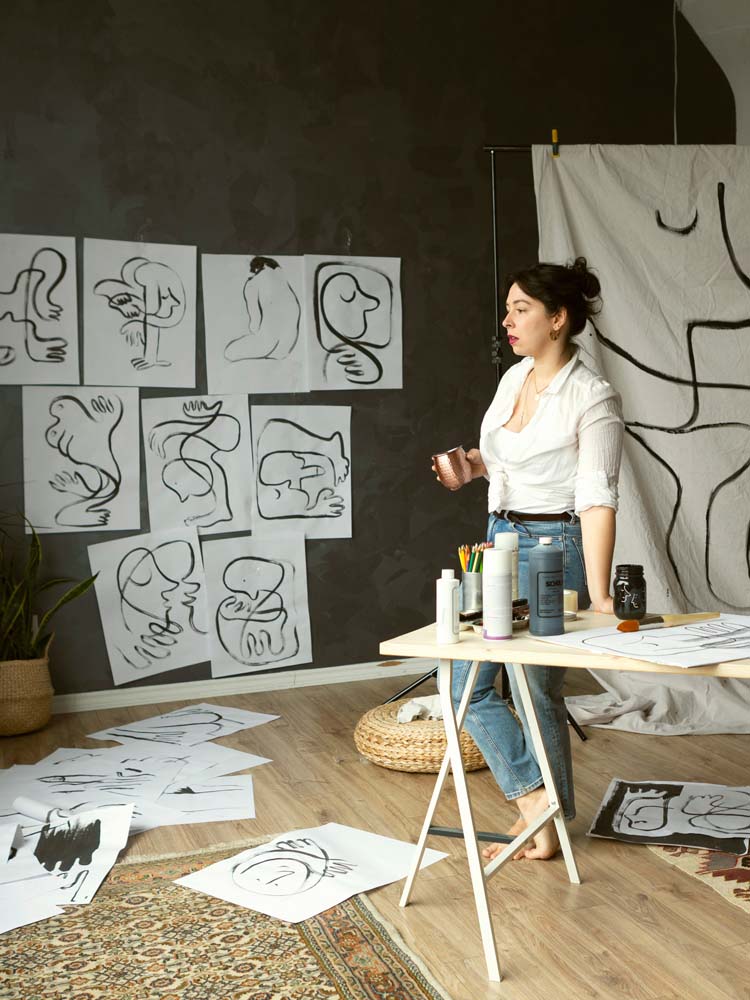 MIREILLE ST-PIERRE
After studies in visual art and graphic design, Mireille worked in advertising and design before being 100% dedicated to illustration. Since then, she has won many awards; Applied Arts Awards, American Illustration Award, prix Lux, prix Grafika, International Design Award, Graphex Award, Aiga Shortlist and more recently she has been nominated at the World Illustration Awards. Mireille published her first graphic novel in 2020 as an author. Rich from her eclectic journey, she has developed a unique visual world where sensuality and candor collide.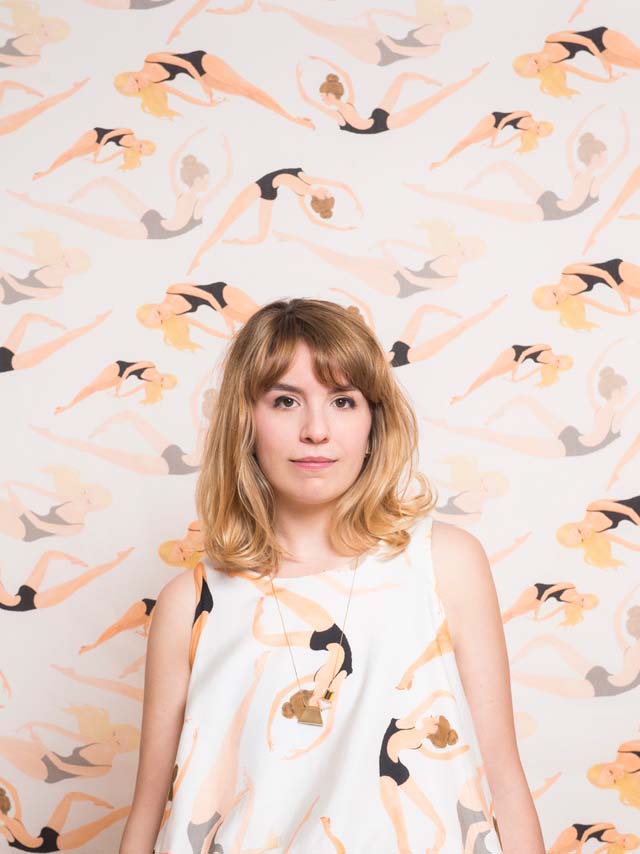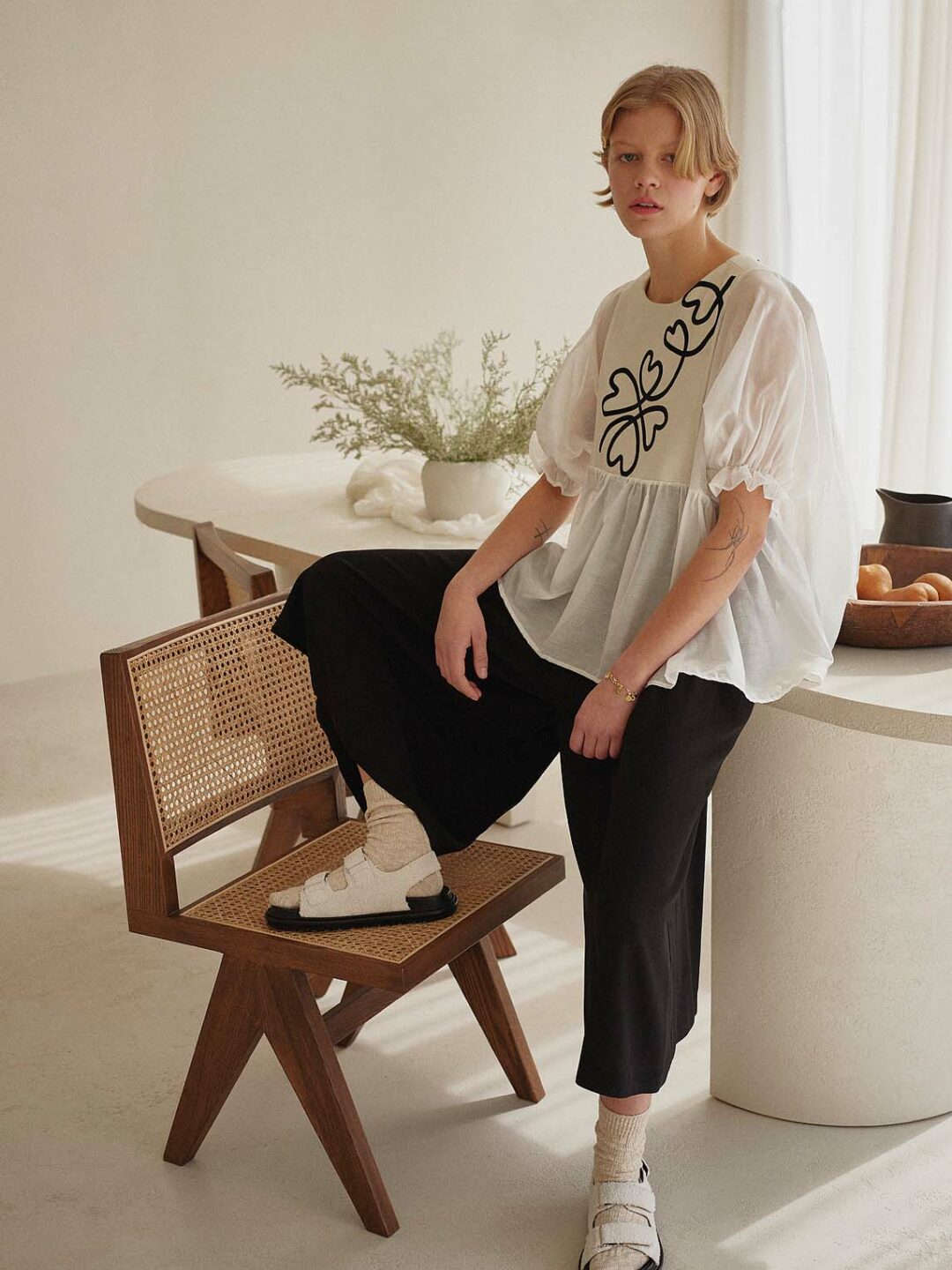 NOEMIAH
Noémie Vaillancourt launched the Quebec-based clothing and accessories brand Noémiah in 2008. Instilled with whimsical details such as embroidery, knots, ruffles, and scalloped hems and an effortless touch of elegance, the modern pieces are made by hand from renewable and biodegradable natural fibres. Delicate and billowy, often inspired by the pastoral, her meticulously crafted collections offer a fresh and unique visual experience of unapologetic femininity.
PROGRAMMING
THURSDAY OCTOBRE 7: 11 am to 7 pm
5 pm to 7 pm
Designers: Goye (Stéphanie Goyer-Morin) – Noémiah (Noémie Vaillancourt)

Goye + Noémiah will launch their new collections.  
FRIDAY OCTOBRE 8: 11 am to 7 pm
3 pm to 6 pm 
Designer: Mireille St-Pierre

Mireille will be doing a book signing of her new book

La Brume

. Come and meet her.
SATURDAY OCTOBRE 9: 11 am à 7 pm
9:30 am to 11 am
Round table on artistic collaboration:

Stéphanie Goyer-Morin (artist-ceramist), Mireille St-Pierre (Illustrator) and Noémie Vaillancourt (designer) invite you to a round table about artistic collaboration. What shape does the creative process take in this context?  What are the type of exchange coming from it?  How those distinct practice articulates themselves to create an artwork? Come hear our panelist exchange about their collaborative experience around breakfast from Pâtisserie Rhubarbe . 

Designers: Goye (Stéphanie Goyer-Morin) – Mireille St-Pierre – Noémiah (Noémie Vaillancourt)

Moderator: Emilie Baltz

Entry price: $10
Follow this link to watch the round table
2 pm to 3 pm
Designer: Mireille St-Pierre

Illustration workshop:

Mireille St-Pierre's illustration workshop invites you to reflect on inspiration, intuition and letting go. Explore how to overcome your inhibitions to liberate the creative gesture.

Entry price: $25 for each workshop or $40 for both

For this workshop only : Reservation
For both workshops : Reservation
3 pm to 4 pm
Illustration workshop: After a short introduction, you'll be invited to create an illustration in a ceramic cup created by Stéphanie Goyer-Morin. Your cup will be cooked at Les Faiseurs and you will then recover it there.

Designers: Goye

Entry price: $25 for each workshop or $40 for both

For this workshop only : Reservation 
For both workshops : Reservation