The 18th edition of the SOUK will be held at Place Ville Marie
Place au SOUK | Where design takes place
MONTREAL, October 21, 2021 – SOUK is back for the 18th edition of its annual fair in a new location, the south-east mezzanine located on level 2 of 1 PVM, while SOUK HABITAT experiential space will remain on the 20th floor of this legendary tower. From December 1 to 5, this emblematic figure of Montreal's modernist heritage will become the epicentre of the city's creative minds and an exceptional design destination, offering the most original creations.
NEW THIS YEAR
SOUK offers two very different experiences. The 18th edition of the SOUK design fair, which will take place at the mezzanine, located on the ground floor, will allow participants to meet and discuss with designers while discovering their creations. Visitors will also be invited to venture to the 20th floor of 1 PVM in the SOUK HABITAT experiential space inaugurated in December 2020. This space offers an immersion in a setting reminiscent of an apartment and offers a more intimate discovery experience, highlighting in context, the works of local designers while offering a breathtaking view of the most emblematic places and monuments of Montreal.
This 18th edition is: "an invitation to stroll according to one's mood by offering two distinct experiences in the same place, where everyone chooses their experience in accordance with their desires and for the pleasure of making discoveries.", explains AZAMIT, founder and creative director of SOUK. "We go from the lively SOUK MEZZANINE fair, where we can exchange with designers, to the SOUK HABITAT space, thought out like a sanctuary."
ARCHITECTURAL GEM
Since its beginning, SOUK has participated in the revitalization of popular neighborhoods and flourishing boroughs of Montreal. From its first residence at the SAT in the old "red light" district of Montreal, to the RCA building in the booming district of Saint-Henri for its 16th edition (2019), SOUK is taking over Place Ville Marie, a picture-perfect choice for this 18th edition!
Nicknamed the Grande Dame of Montreal, this architectural gem, inaugurated in 1962, was designed by famous architects Ieoh Ming Pei and Henry N. Cobb. An essential reference for design and architecture enthusiasts, PVM stands out with its famous cruciform tower, the tallest of its kind in Canada (188 m), and has been one of the highlights of the city centre for the past 50 years. After a year marked by the pandemic, SOUK is proud to join forces with Ivanhoé Cambridge to support the creative community of Montreal and showcase the talents of the metropolis.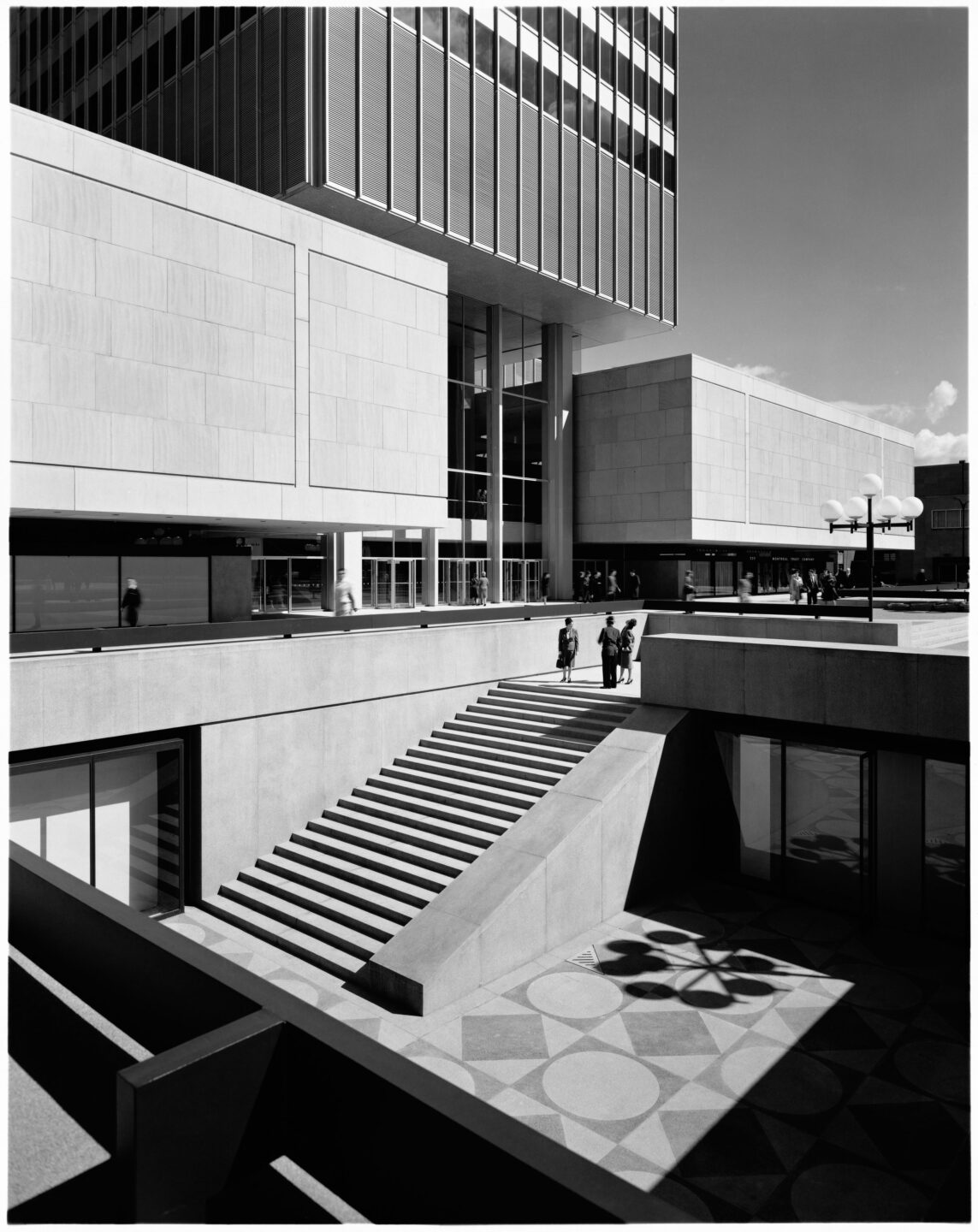 "The arrival of this 18th edition of the SOUK and the continuation of SOUK HABITAT at PVM testify to our great interest in supporting local cultural and artistic initiatives, thanks to our modern and welcoming spaces, at the heart of our properties." said Annik Desmarteau, Vice President, Office, Quebec at Ivanhoé Cambridge. "This unique offer is invaluable to our tenants and their customers. It adds to all of the projects in which we are participating for a safe, gradual and attractive return to downtown Montreal for workers, and it responds to our desire to animate public spaces with immersive experiences."
LOCAL DESIGN
The exposure and promotion of design and creativity are at the heart of SOUK's mission. Each year, SOUK brings together Montreal's most innovative thinkers and most skilled creators to celebrate the city with a remarkable sense of style and an incomparable atmosphere. This eclectic gathering of aesthetes, design-minded individuals, curious and lover of Montreal meets the needs of a modern lifestyle on every level.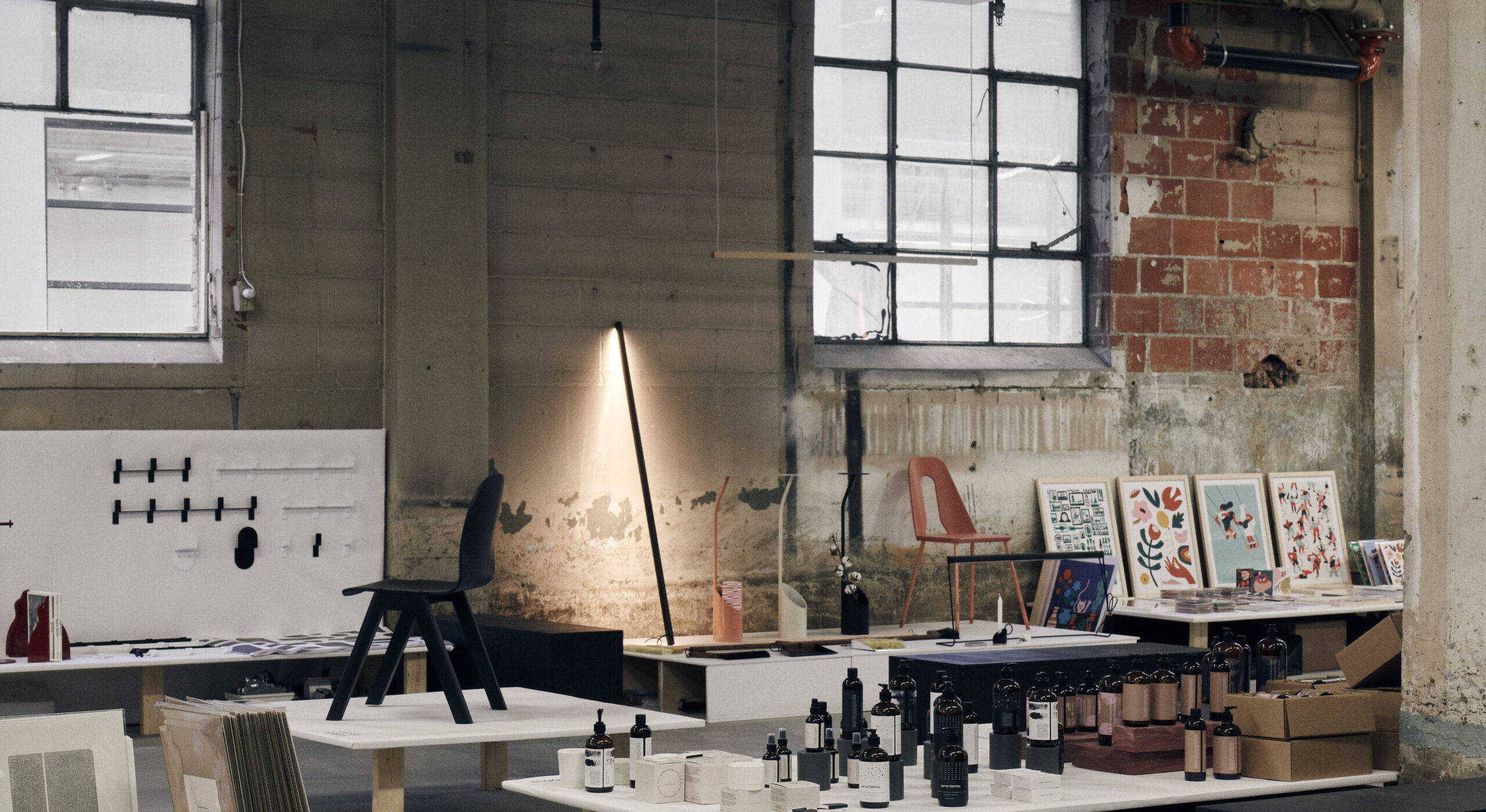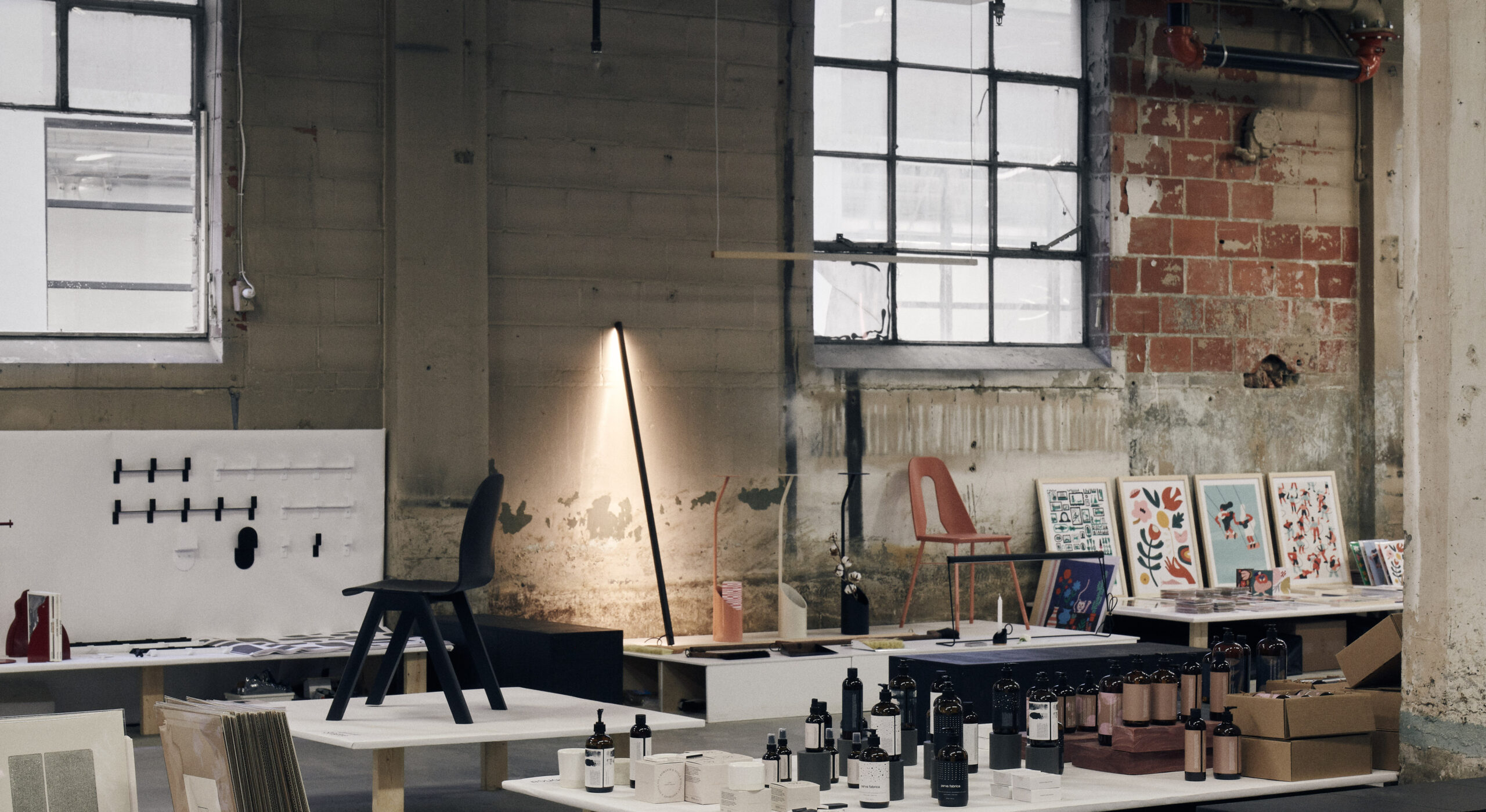 PARTNERSHIP
The SOUK is proud to collaborate with Ivanhoé Cambridge, owner and manager of PVM, in order to showcase excellence in design and create a diversified dynamic that encourages creative exchanges, allows unique connections, and sets up a festive atmosphere downtown Montreal. Ivanhoé Cambridge sees this as another fine example of a lasting partnership with SOUK team, which is well established and recognized in its community, allowing it to showcase the innovation and the abundant creativity here.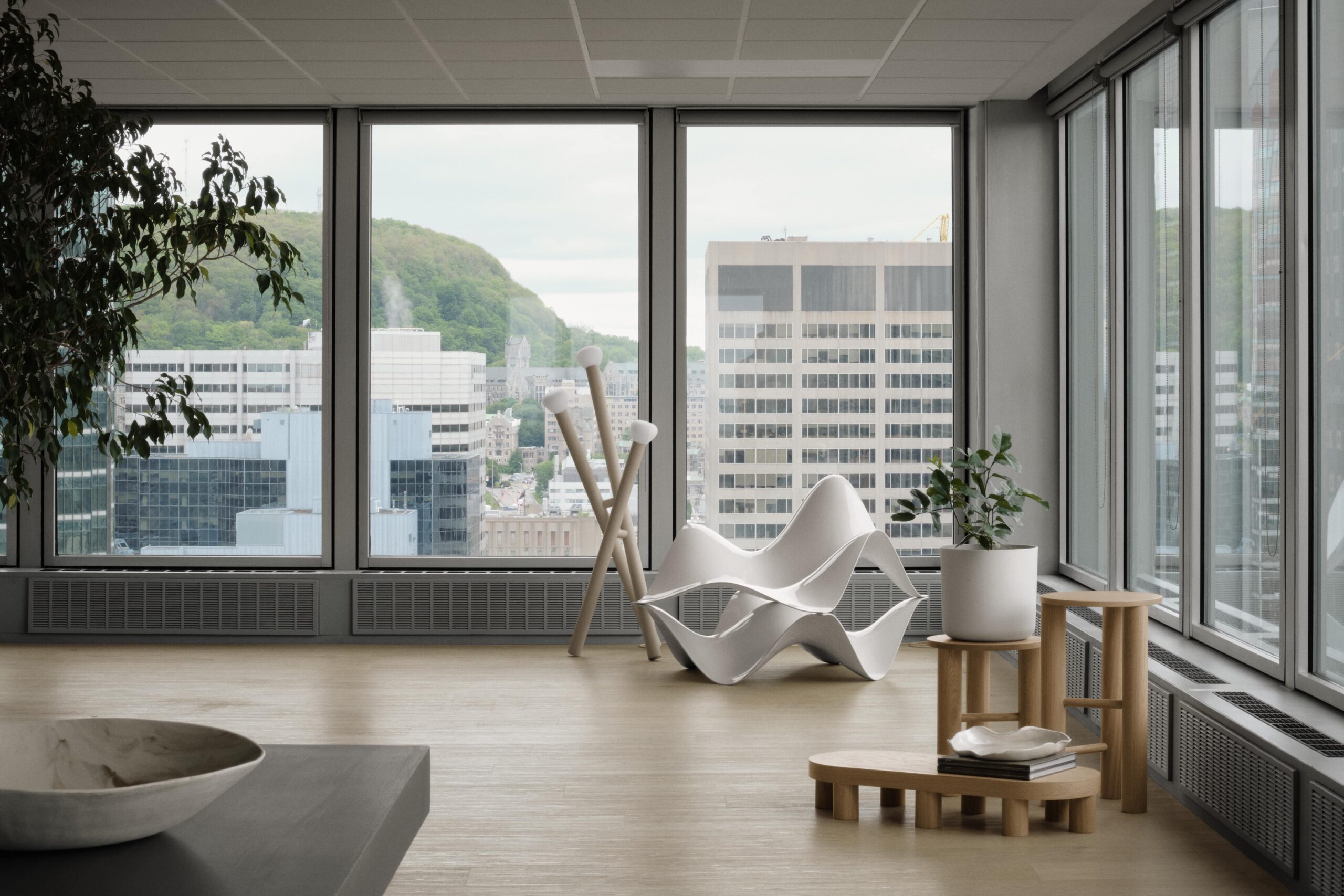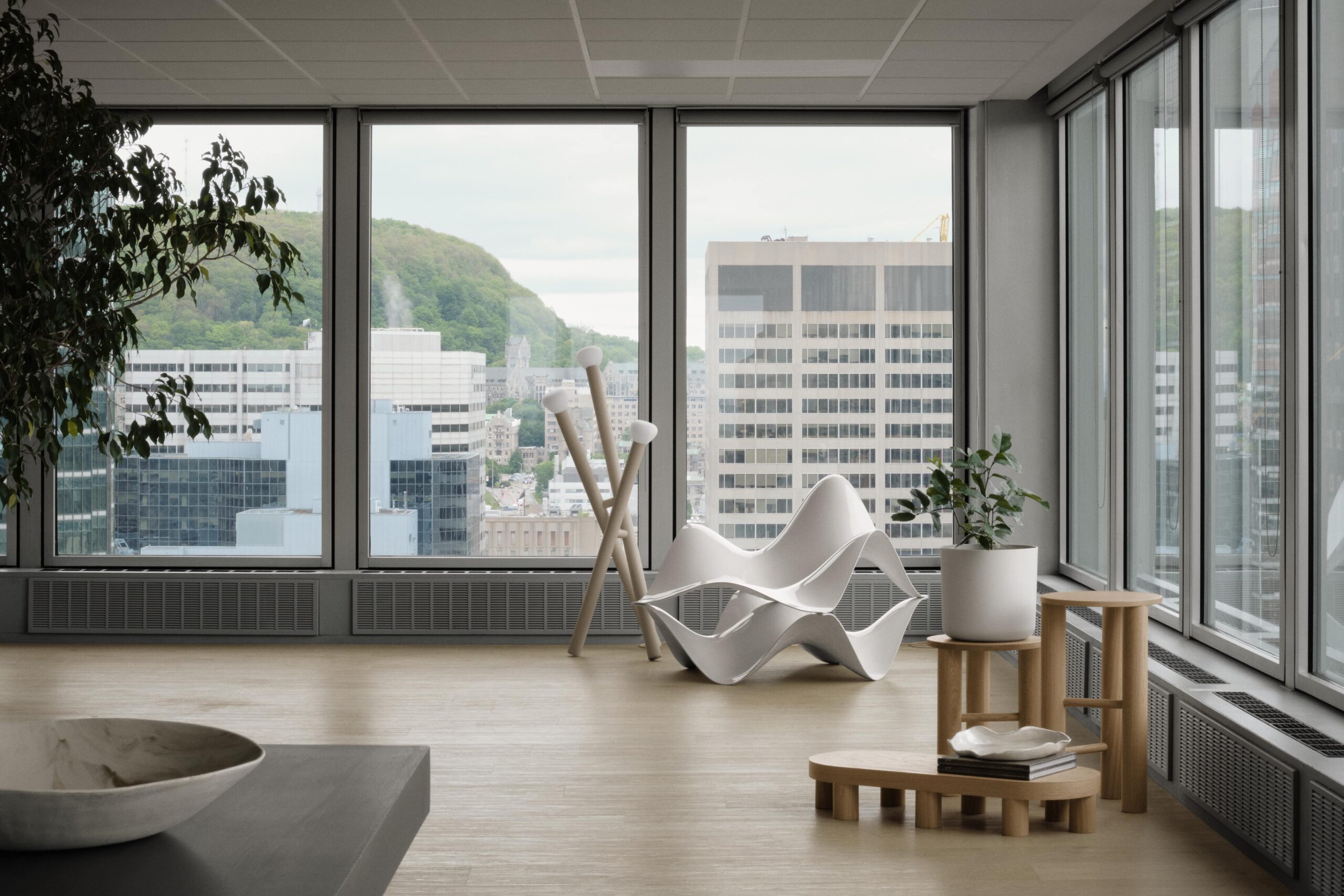 GENERAL INFORMATION
Admission :
Free admission

Vaccine passport required in the mezzanine area
Opening hours :
Wednesday, December 1 – 10 a.m. to 9 p.m.
Thursday, December 2 – 10 a.m. to 9 p.m.
Friday, December 3 – 10 a.m. to 9 p.m.
Saturday, December 4 – 10 a.m. to 7 p.m.
Sunday, December 5 – 10 a.m. to 7 p.m.
soukMTL.com  
#souk18 #soukMTL 
About the SOUK
Inaugurated in 2003, SOUK is an incomparable marketplace for ideas, catering to the aesthetically aware and the design conscious. Curating and showcasing exceptional objects for the everyday modern lifestyle, SOUK extends a unique opportunity to connect with Montreal's finest designers.
Stemming from the desire to create a stimulating discourse around creative thinking and to elevate the best local talent, SOUK built a community driven by a love for design and engaging storylines. With Azamit at its helm, SOUK is an unparalleled platform for collaboration, imbuing the city with an artistic flair and building a polished tribe.
About Ivanhoé Cambridge
Ivanhoé Cambridge develops and invests in high-quality real estate properties, projects and companies that are shaping the urban fabric in dynamic cities around the world. It does so responsibly, with a long-term view to generate optimal, risk-adjusted returns. Ivanhoé Cambridge is committed to creating living spaces that foster the well-being of people and communities, while reducing its environmental footprint.
Ivanhoé Cambridge invests internationally alongside strategic partners and major real estate funds that are leaders in their markets. Through subsidiaries and partnerships, the Company holds interests in more than 1,000 buildings, primarily in the residential, office, retail and logistics real estate sectors. Ivanhoé Cambridge held more than C$60 billion in assets as of December 31, 2017, and is a real estate subsidiary of the Caisse de dépôt et placement du Québec (cdpq.com), one of Canada's leading institutional fund managers. For more information: ivanhoecambridge.com.
Source: SOUK
Contact:
Catherine Simard 
Media relations officer
Catch Communications 
catherine@catchcom.ca 
514  802-9659