A FRESH START FOR THE SOUK IN AN OLD GARMENT FACTORY, AT THE HEART OF MILE-EX'S ARCHITECTS DISTRICT.
Montreal, October 23, 2023 –The SOUK is back for its 19th edition, from November 29th to December 3rd, and with it comes a remarkable new generation of contemporary Montreal designers and a range of interconnected experiences. Following a year of reflection and repositioning, all the while following an unrelenting quest to bring local, outstanding design to the fore, the 19th edition of the SOUK marks an exciting new chapter for the design industry in the city.
Staying true to its belief of spotlighting and bringing revitalization to often overlooked enclaves of Montreal, this year, the SOUK comes to you from 7070 St Urbain, Mile-Ex. This flourishing area has, in recent years, attracted some of the world's top tech companies as well as renowned restaurants, yet it has still managed to remain lowkey, guarding its compelling air of mystery.
In collaboration with Sid Lee Architecture, the SOUK will reinvigorate the unrefined floors of the building and bring its history back to life. An old garment factory, in what was once the textile capital of the country, and currently known as the "architects" district, the raw environment provides the perfect backdrop to encourage connection, exchanges, storytelling, and to purposefully build upon the significance of local design.
"Sid Lee Architecture acts as a vehicle of connection between organisations and spaces to reinvent the way people experience them. We are excited to collaborate with the SOUK to breathe new life into a project that we have been working on with Montoni for many years, creating a link between the industrial past of the built environment and the local design community through the lens of creativity." Jean Pelland, Architect, Principal Partner, Sid Lee Architecture.
"This is an exhilarating moment! We have spent the past year reflecting on how best to bring the SOUK back to Montreal – how we can preserve its essence but also chart an innovative direction from here into the future. For the 19th edition, visitors will meet an exciting new generation of designers – creations will pique curiosity, exceptional objects will be discovered, and discourse will rise – but they will still recognize its soul." Azamit, Founder of the SOUK.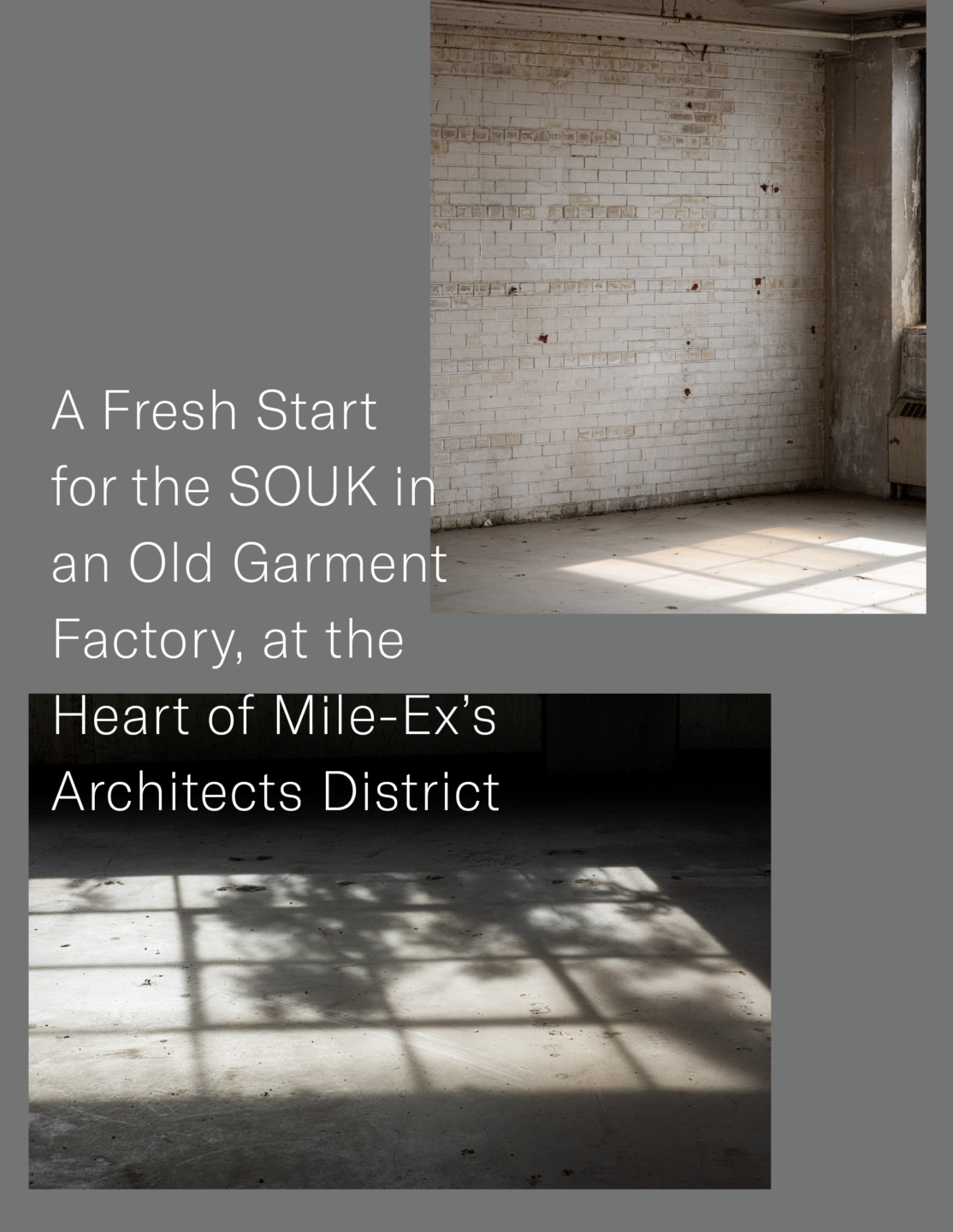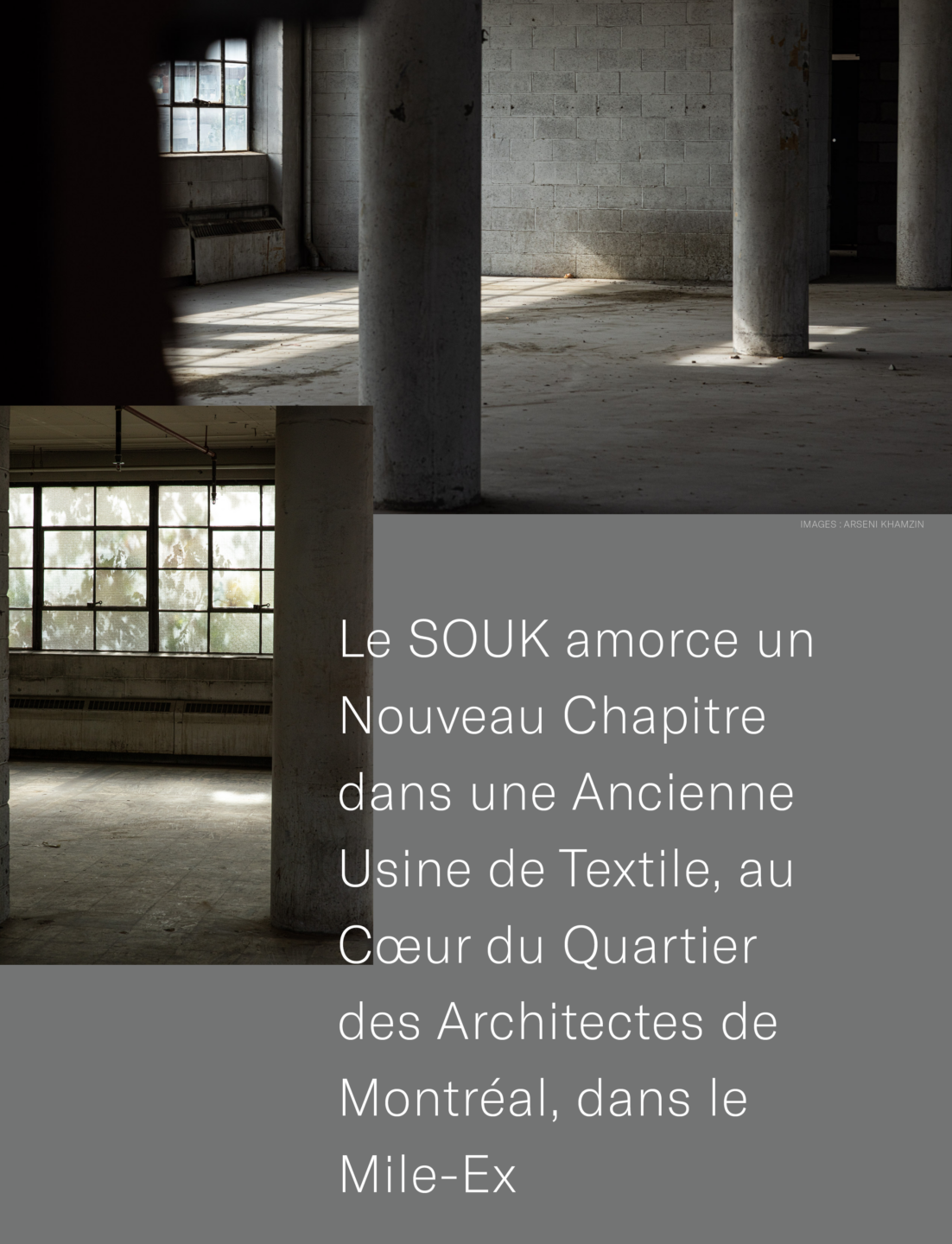 Through a rigorously curated cohort of over 65 participants by an expert panel of newly-appointed jury members, this year the SOUK will emphasize and elevate outstanding local designers and makers and bring them to the very heart of our community. Surrounding the designers will be a rich program of events from workshops to panels to bespoke guided tours of the event. A Pop-Up store will offer a more diverse range of products, accessible to all budgets and tastes, and a few other surprises will await visitors on site!
Montreal restaurant partners, to be announced, will be showcasing their talents using locally sourced produce at the SOUK restaurant. A pop-up Café, and a Lounge Bar serving a selection of local drinks and natural wines, also to be announced, round off the 19th edition of the SOUK.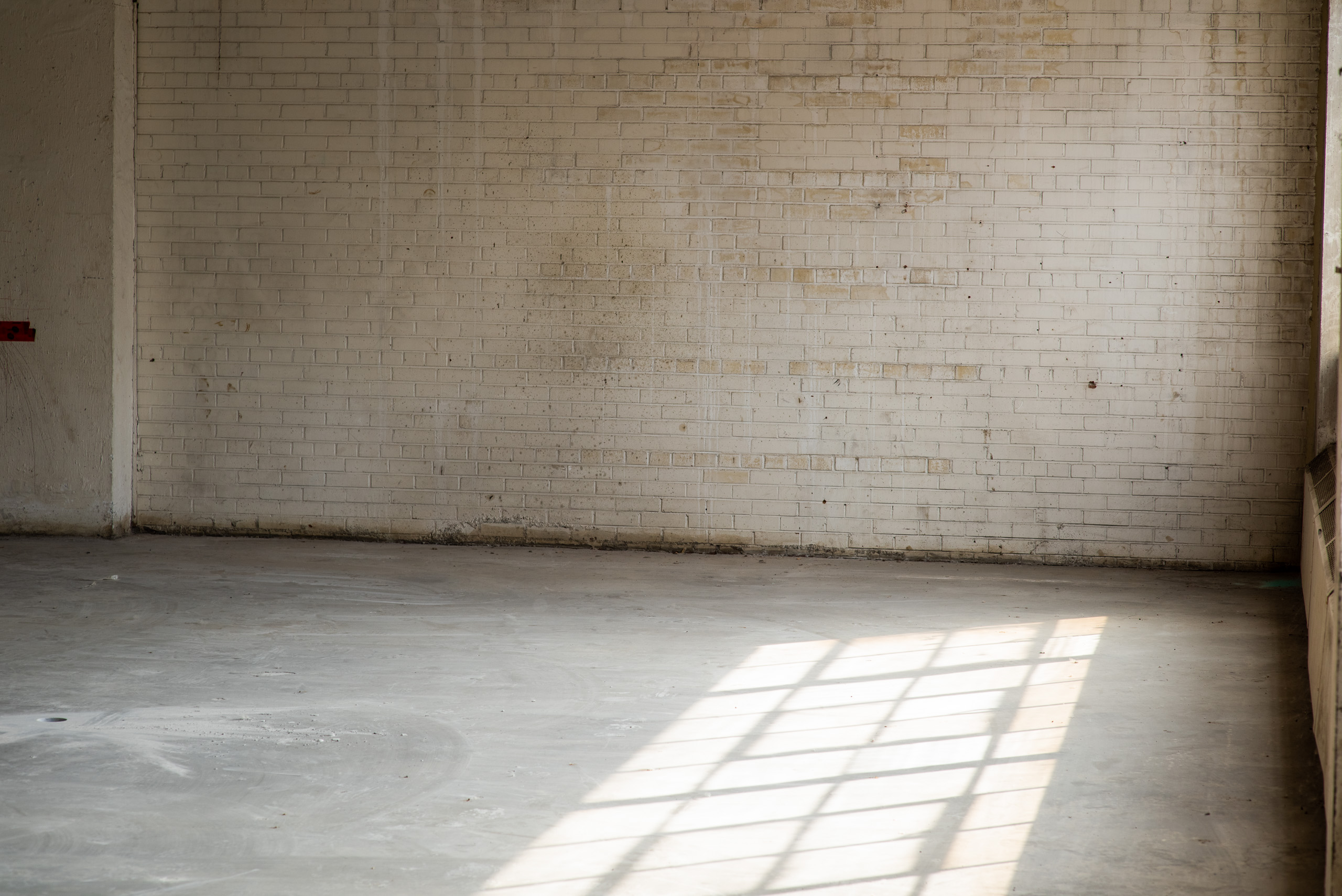 Starting from this edition, the SOUK will introduce a symbolic entry fee of 15$. Children will have free access, and discounts will be offered to students and seniors, reflecting our commitment to accessibility. This decision, following a year of thoughtful consideration to ensure the event's sustainability, will also support our team, primarily composed of volunteers, who have played an essential role in the SOUK's success over the years. This transition to a fee-based model will ensure the quality and continuity of the SOUK. We warmly thank our community for their support and their love of Montreal's design scene.
Open to the Public: Nov 29 – Dec 3 2023
–
Wednesday, November 29 — 10AM – 9PM
Thursday, November 30 — 10AM – 9PM
Friday, November 1— 10AM – 9PM
Saturday, December 2 — 10AM – 7PM
Sunday, December 3 — 10AM – 7PM
ADDRESS
7070 Saint-Urbain Street, Mile-Ex
Montreal, Quebec
H2S 3H6
ADMISSION
Strollers must be checked at the coat check
Electronic payments only
#souk19
#soukmtl
TICKETS
5-DAY PASSPORT (Unlimited Entry)
• General Admission: $15*
• Student: $10*
• + 65 years : $10*
• Kids under 17 years : Free
• Family Pack (2 adults+ kids): $24*
• Group Package (10 tickets): $100*
*Plus taxes & transaction fees.