REFOCUSING AND REFUELING
We won't be holding our annual fair in 2022 as we will be nourishing the SOUK dream, innovating and recharging our batteries. We'll be back stronger in fall 2023 with a fresh SOUK edition.
Over the past two decades, our dreams have taken us to places we'd never imagined, and it has been absolutely exhilarating. During the uncertainty of the pandemic, our priority was being there for our community, adapting and finding new ways to help the designers we highlight.  We've succeeded at that challenge. And now, we intend to refocus to forge a new path that expands opportunities, options, and possibilities for a post-pandemic world.

ONCE UPON A SOUK…
The SOUK was born of a dream to offer the design lovers the chance to connect with Montréal's exceptional designers, artists, makers and creatives. We envisioned a curated space and platform inspired by the artisan's stories and the beauty of objects that sprung from their hearts, heads and hands. We went out on a limb when we launched it, trusting our gut. To our great joy, the public responded, and has continued responding for many years.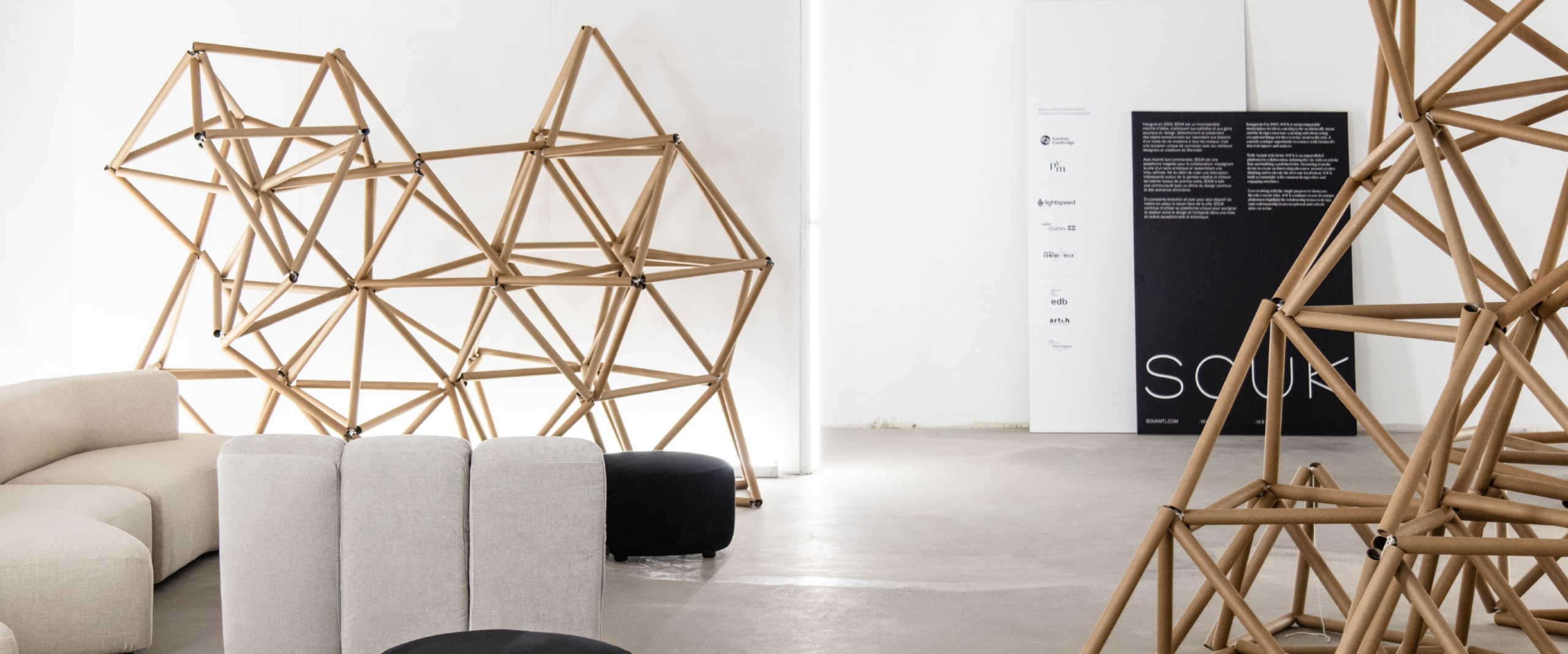 EMBRACING CHANGE
Though the pandemic was a major disruptor, it forced us to be nimbler, more creative, and quicker thinking. While the whole world was under lockdown, we innovated.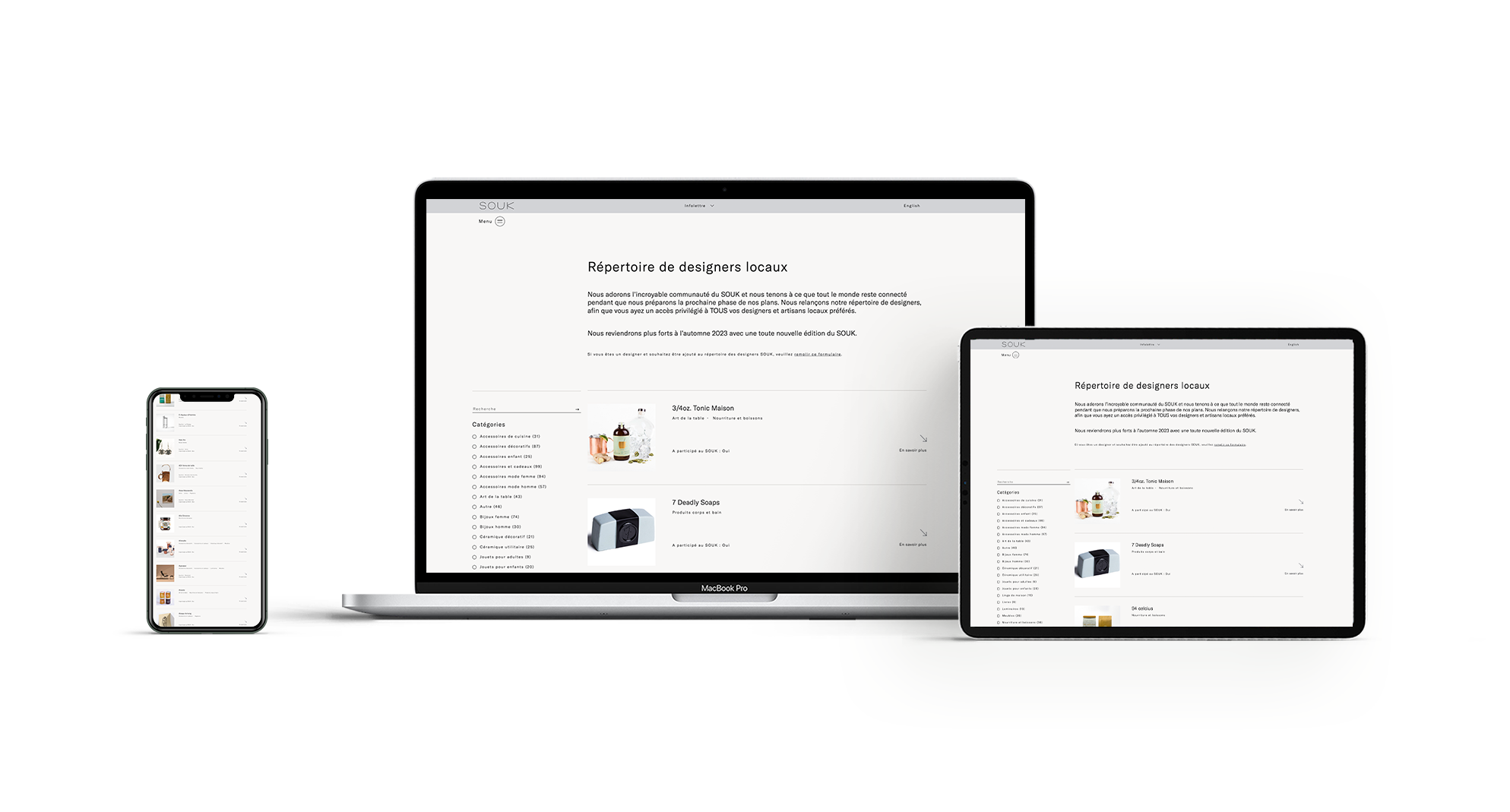 OPENING UP OUR DESIGNER DIRECTORY
We love our incredible SOUK community and we want to keep everyone connected while we work on the next phase of our plans. We're relaunching our designer directory, so you get direct access to ALL of your favourite local designers, makers and craftspeople.
If you're a designer and want to be added to the SOUK designer directory, please follow this link to submit your application.

SEE YOU SOON!
To all the design lovers, sign up for the SOUK newsletter, and get all your aesthetically-inclined friends onboard too. And definitely keep checking out our Instagram @soukmtl to get your local design and designers dose.
Here's to many happy discoveries until we see you again in 2023!